I am licensed to practice in both Wisconsin and Minnesota.
For over a decade my practice has focused on representing injured workers. I have successfully litigated many workers' compensation cases and have extensive experience representing both the injured employee and the employer and its insurance company.
I have also handled many employment cases and have successfully litigated sex, race, age and disability discrimination cases. I am committed to providing clients with aggressive, competent and ethically sound representation. I work closely with clients at the outset of the engagement to identify their goals and preferred outcomes and then I devise a strategy to help the client accomplish those goals.
My commitment to professionalism extends beyond legal services. I have lectured at statewide seminars and have been active in our local bar association. I served as the St. Croix Valley Bar Association President in 1996.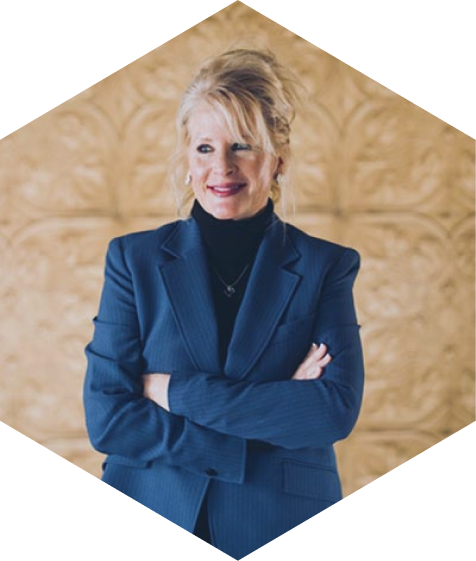 Worker's Compensation 95%
Social Security Disability and Employment Law 5%
Honors
The National Advocates: Top 100 Lawyers
The American Lawyer Magazine: Legal Leader
American Registry Top 10%, 2017
The American Institute of Legal Counsel, Top 10 Worker's Compensation Attorney Award, 2017, 2018 and 2019
Attorney & Practice Magazines, Top 10 Worker's Compensation Award, 2020
Attorney & Practice Magazines, Top 10 Worker's Compensation Award, 2023
Attorney & Practice Magazines, Top 10 Worker's Compensation Female Attorney, 2023
Attorney & Practice Magazines, Top 10 Worker's Compensation Firm, 2023
Avvo Top Rated, Perfect 10 rating, 2018
Professional Associations
Member, State Bar of Wisconsin, Wisconsin Workers' Compensation Section
Member, Wisconsin Association of Worker's Compensation Attorneys
Member, American Bar Association
Member, Wisconsin Bar Association
Member, Wisconsin Academy of Trial Lawyers
Member and President of St. Croix Valley Bar Association (Secretary 1994-95, Vice President 1995-96, President 1996-97)
Member, Wisconsin Sport, Recreation and Entertainment Law Committee
Member, State Bar of Wisconsin Employment and Labor Law Section
Board of Governor, Wisconsin Association of Worker's Compensation Attorneys
Hutchinson Technologies, Inc. v. Labor and Industry Review Commission, 273 Wis. 2d 394, 682 N.W.2d 343, 2004, Wisconsin Supreme Court
Handling The Workers' Compensation Case From Start To Finish, National Business Institute, Present
Workers' Compensation: Settlement Negotiation How-To's, National Business Institute
Marquette University Law School, Milwaukee, Wisconsin
University of Wisconsin, LaCrosse, LaCrosse, Wisconsin

B.A., Bachelor of Arts – 1987
Wisconsin, 1990
Minnesota, 1999
U.S. District Court Eastern District of Wisconsin, 1990

Put my three decades of experience to work for you